What is a Virtual Funeral?
A virtual funeral is when a funeral service is live streamed when circumstances may
not allow members of the family and public to attend a funeral service in person.
Grieving the loss of a loved one during the fear and anxiety
about the COVID-19 pandemic can be overwhelming.
Your loved one will be prepared and placed in a coffin in our chapel.
Our funeral director and celebrant or religious minister will
conduct the funeral as if the room were full of family and friends.
The service will be live streamed to family members and friends.
The only difference with this service is no one attends the ceremony.
Family will be encouraged to provide pictures and words to personalise the service.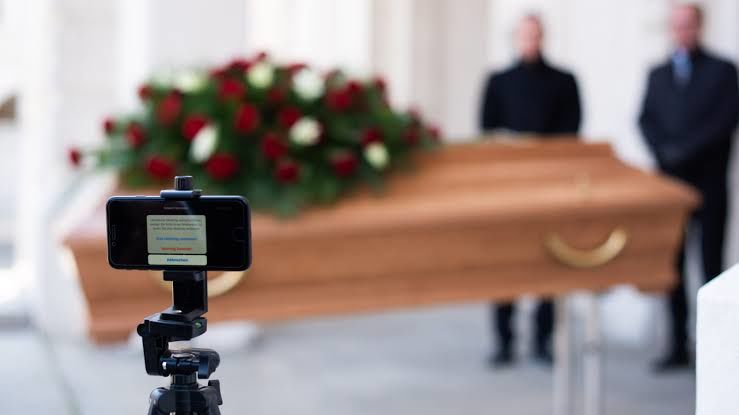 Virtual Funeral Service with Celebrant
- $3990 Incl. GST
Transfer of Deceased into Our Care (24 Hrs - Melb. Metro)
Funeral Consultant / Arranger by Phone & Email
Flat Lid Rosewood / Oak or Walnut Coffin
with Gold or Silver Handles
Cremation Fee at Springvale, Lilydale or Bunurong
Single Ended Casket Sheath of Fresh Flowers .9m
Classic Funeral Celebrant or Minister (Phone/Email)
Professional Live Streaming of Funeral Service
& Recording of Funeral Service on DVD Disc
Delivery by Our Staff of Cremated Remains (Melb. Metro)
or Posted Anywhere in Australia
Additional Costs:
* Weekend Surcharge - $550
* Reduction available of $220 if Cremation takes place at
Our Family Owned Crematorium (Lake Mulwala)
* Reduction available of $110 if a Classic Basic Coffin
is required with silk coloured pall
---