Classic Funeral Services are proud to offer Green Eco Cremation Packages
which can be tailored to each family's needs and 

designed to honour your loved
one and our precious earth with all

 the dignity and respect of a traditional funeral,
combined with practical respect for the environment.
We all want to make the right choices when it comes to arranging a funeral,
making decisions which we think is how they would have liked it. 
Where the environment has played a significant part in a person's life
- either as a keen interest, a way of life, or perhaps simply that it mattered
- we now offer three environmentally friendly Cremation Packages.
A funeral is about remembering a life. By offering a range of
environmentally friendly coffins, in addition to our more traditional coffins,
we hope to bring you the options you need to make the right choice
and make the day special.
Classic Green Cremation Service
- $3880 inc GST
Cremation at eg: Springvale, Bunurong, Altona, Fawkner or Lilydale
Natural Flat Lid Pine Coffin
with Rope, Gold or Silver Handles
Gold or Silver Rest In Peace Scroll
Funeral Consultant to visit Family home
Transfer of Deceased to Mortuary Melb. Metro (24 hours)
Mortuary Care and Preparation
Cemetery Chapel Fee OR Church Donation ($250)
Viewing prior to Service (same day) 
Collection of Interim Death Certificate
Classic House Celebrant (Ph/Email) OR Priest / Minister Donation ($250)
Taper Candles OR Individual Candles 
 Individual Tribute Flowers
1 x Copy of Death Certificate from Births, Deaths & Marriages
Casket Sheath 1.4m of Fresh Flowers OR Vegetables / Fruits Sheath
DVD Slideshow OR 2 x White Doves
Herald Sun Funeral Notice
1 x Scattering Tube Urn OR 50 x Memorial Cards
Optional Additional Costs:
Funeral Celebrant Home Visit - $150
Custom / Oversized Coffin - $330
Saturday/Sunday/Public Hol. Surcharge - $550 plus Weekend Cemetery Surcharge
Upgrade Sheath of Flowers to 1.8m - $80
Mourning Car 4 passenger sedan 3 hours - $330.00
Limo 10 passengers 3 hours - $450.00
Refreshments paid for by family as per choice of venue
* Full payment required prior to or on the day of Service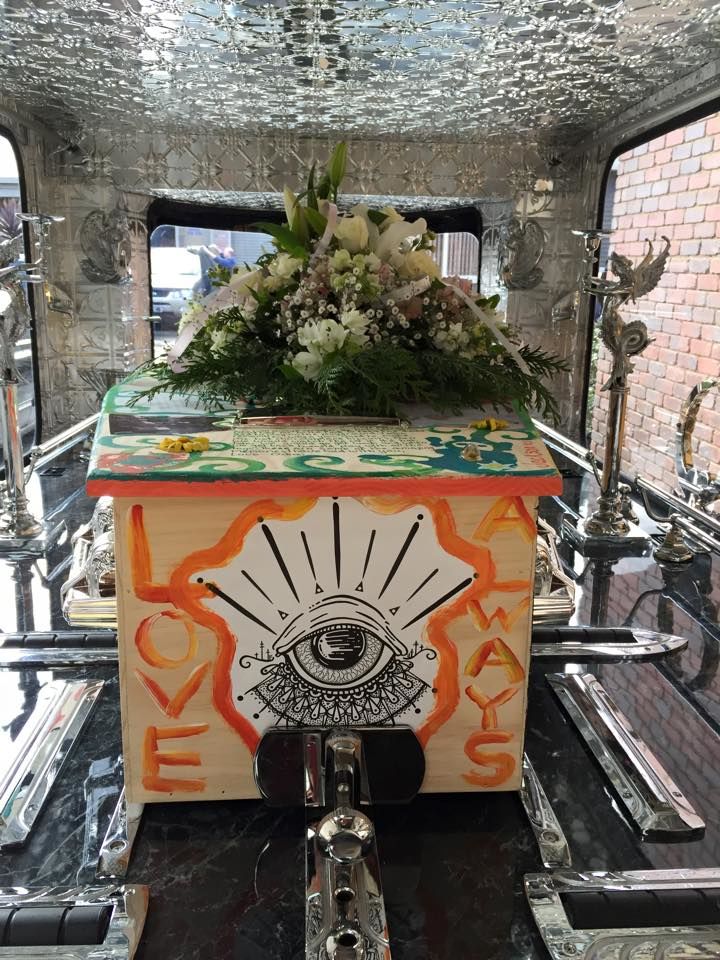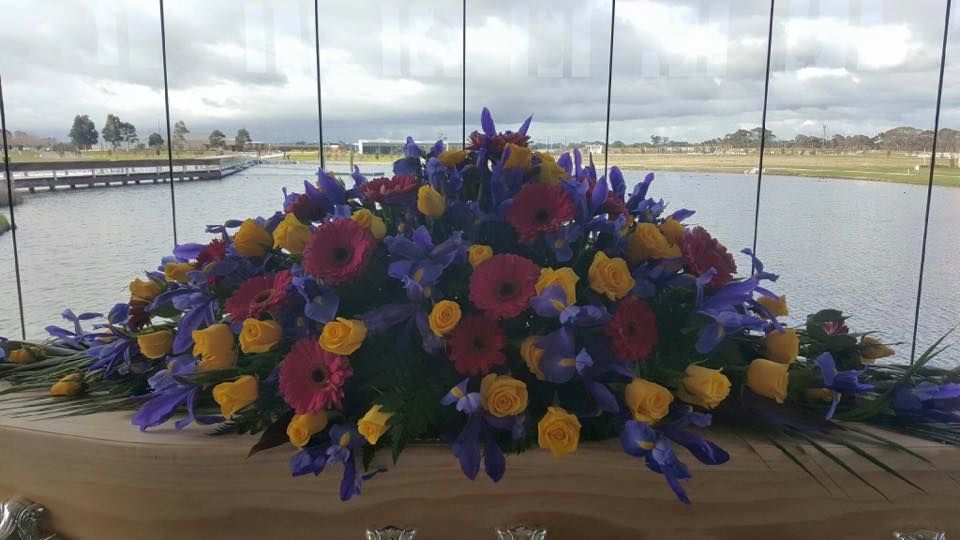 ---
 Eco Deluxe Cremation Service 
 - $5880.00 inc GST
 Cremation at eg: Springvale, Bunurong, Altona, Fawkner or Lilydale Memorial Park
Solid Timber Pine James Natural Casket
Gold or Silver Cross/Crucifix
Gold or Silver Rest In Peace Scroll
Funeral Consultant to visit Family home
Transfer of Deceased to Mortuary 24 hours (Melb. Metro)
Mortuary Care and Preparation
Collection of Interim Death Certificate
Classic House Celebrant OR Priest / Minister Donation ($250)
 Cemetery Chapel Fee OR Church Donation ($250)
Individual Fresh Tribute Flowers
Individual Candles / Tea Light Candles OR Taper Candles 
Casket Sheath 1.8m of Fresh Flowers / Chocolates / Vegetables or Fruits
Bookmarks OR Memorial Cards OR A5 Double Sided Booklets (100)
 1 x Mourning Car (3 Hours) OR x White Doves (max 6)
Viewing Prior to Service (same day) 
Individual Tribute Flowers
1 x Copy of Death Certificate from Births, Deaths & Marriages
Herald Sun or The Age Funeral Notice
1 x Scattering Tube OR Journey Eco Earth Urn OR Shell Eco Urn
Optional Additional Costs:
Oversized / Custom Casket - $440.00
Upgrade to Limo 10 passengers 3 hours - $285.00
Viewing / Rosary Night Prior - $350
Refreshments paid for by family as per choice of venue
Saturday/Sunday/Public Hol. Surcharge - $550 plus Weekend Cemetery Surcharge
* Full payment required prior to or on the day of Service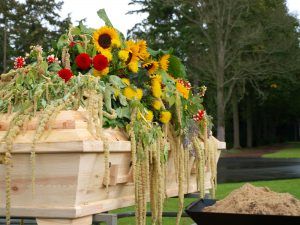 ---